Hello, welcome to the official website of Yunnan Shangri-La Balagezong Tourism Development Co., Ltd!



---
---
enamel cloisonne thangka profile:
Based on traditional Chinese filigree, handmade crafts. After repeated research and exploration, the traditional craftsmanship and the Chinese and Tibetan culture are organically integrated, forming another artistic landscape of the Qinghai-Tibet Plateau-the unique art type of "Fillet Thangka", which endows the Thangka with elegance and luxury. The temperament enables the Thangka art of the Qinghai-Tibet Plateau to be more perfectly displayed and sublimated.
Its process characteristics: rich connotation, bright color, three-dimensional sense of strong, and do not fade. Suitable for characters, flowers and birds, etc. for the content of handicrafts production. In particular, the craft of making Buddha Thangka is even better. The combination of traditional craftsmanship and modern style brings the ancient thangka into the breath of the times. The color is more gorgeous, the connotation is richer. It has high ornamental value and collection value. It is a good gift for friends and relatives.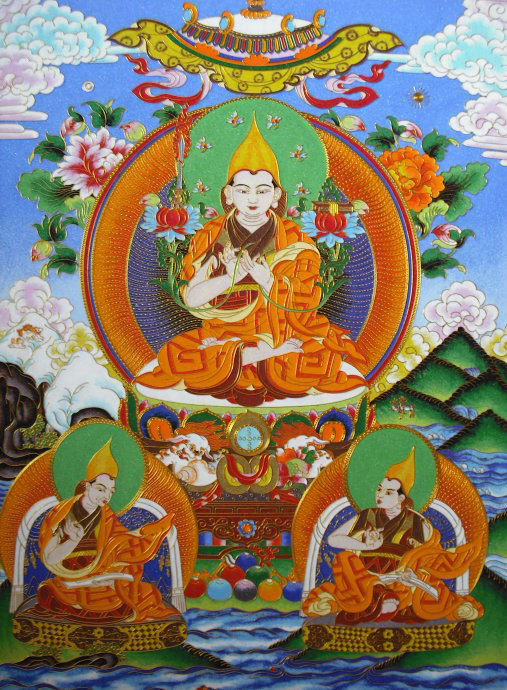 Thangka-Master Zonkaba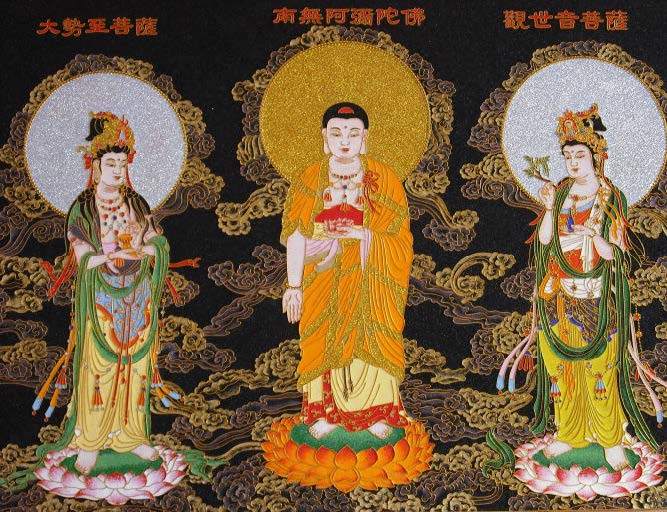 Filament Thangka-The Three Saints of the West