Hello, welcome to the official website of Yunnan Shangri-La Balagezong Tourism Development Co., Ltd!



---
Snadin: Spend All to Repair "Heavenly Road"
Li Shaoming You Xiangeng Lang Jingjing
---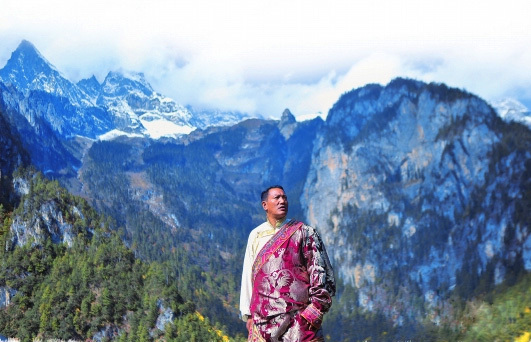 In order to stop being poor, he walked out of the mountains alone at the age of 13, from a stall to a multimillionaire; in order to build a road for the backward hometown blocked by the mountains, he lost his family; in the snowy plateau, his story was written into a song "Children of the Mountains", widely sung ...... The story of the Tibetan Communist Party member of Shangri-La Barra Village and Vice Chairman and General Manager of Yunnan Wencheng Shangri-La County Balagzong Tourism Development Co.
Combing the life track of Sna Dingzhu, he was busy making money in the previous decades. Over the next ten years, he used his hard-earned wealth to realize his dream, that is, to make his hometown rich. "Being rich does not mean being rich. If I only care about being rich and not caring about my hometown people, I will live in vain all my life!" After eight years of building asphalt roads on the cliffs for his hometown of Barra Village, Snadingzhu, under great financial pressure, built the isolated Barragzong Grand Canyon into a national park, driving the villagers to develop tourism and aquaculture, connecting water, electricity and the Internet to the villagers, and helping them buy cars and build houses. Today, every new building in Bala Village has a new style, and the poor hillside in the past has become a model of new rural construction in Tibetan areas.
In August last year, Diqing was hit by two earthquakes. At a time when more than 400 people were trapped in the Balagzong scenic area, he resolutely rushed to the front line and organized villagers, tourists and employees to move quickly and repair the road. Seeing that more than half of the road he built was damaged, he comforted the villagers and employees: "People are there, and the road is there." Clearing rubble, rebuilding water and electricity communication... All kinds of setbacks did not crush this tough man, let alone stop him. This year, he will strive to make Balagzong a "5A scenic spot".
Balagzong, Tibetan New Countryside