Hello, welcome to the official website of Yunnan Shangri-La Balagezong Tourism Development Co., Ltd!



---
---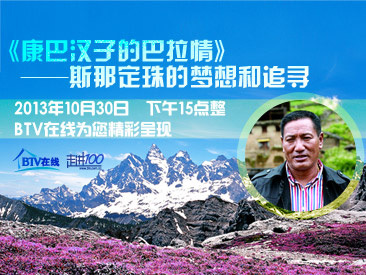 This issue of "Into the 100" brings us a wonderful story about a mysterious and special guest. He is a guest from afar. He has a black and red face and a burly figure. He is a tower-like Kangba man. There are also extraordinary stories and experiences on him. He is the general manager of Yunnan Shangri-La? Balagzong Eco-tourism Development Co., Ltd.
Snadingzhu was born in Bala Village of Bala Gezong. In history, Bala Village is synonymous with closure and backwardness. There is no electricity, no communication, and no one-inch road. The only way to the outside world is a cliff. The man-horse post road dug out is the famous "three villages" in Shangri-La County, and life is extremely difficult. With a yearning for a better life, Snadingzhu walked out of the mountains when he was 13 years old. He hadn't even worn a pair of shoes before. After years of hard work and several ups and downs on the way to doing business, Sna Dingzhu has accumulated a certain amount of wealth. However, he never forgot that the people in his hometown still lived a poor and miserable life. With the firm, pragmatic, and responsible quality of Dashan, with the dream of building his hometown, he resolutely gave up the comfortable city life and returned to Dashan, and decided to develop tourism to drive the people of his hometown to develop and become rich.
At the end of 1999, Snadingzhu established Shangri-La County Balagzong Eco-tourism Development Co., Ltd., and from then on began the arduous process of developing Shangri-La Grand Canyon Balagzong Scenic Area. What kind of difficulties has he encountered, how indomitable he is, what kind of love and affection he has for the mountains and rivers of his hometown? What do the villagers of Barra Village think and evaluate this Kangba man? This episode will tell you one by one.
On October 30, 2013, Snadinger and famous Tibetan singer Tashi Nyima visited BTV Online "Into 100". Please pay attention!
Kangba Hanzi, Sna Dingzhu, Balagzon Eco-tourism