Hello, welcome to the official website of Yunnan Shangri-La Balagezong Tourism Development Co., Ltd!



---
Sna Dingzhu opens up a happy "heavenly road" for her hometown"
---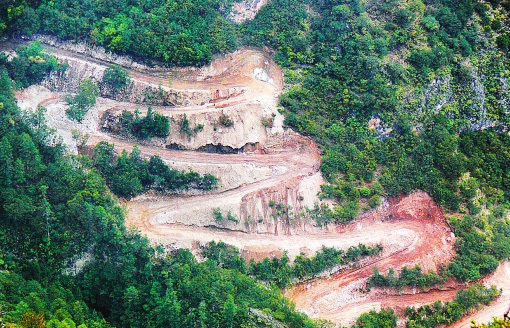 Balagzong has the most beautiful canyon of Shangri-La, also has the highest snow mountain, beautiful scenery here, beautiful scenery. However, inconvenient transportation, no roads, and no electricity once caused the villagers living in Balagzon to live in isolation, poverty, and backwardness. Villagers said that in the past, travel could only take the post road on the cliff, and it took two whole days to get out of the village. It was the dream of Diqing Tibetan entrepreneur Snading Pearl when he opened the road and let the whole village live a good life.
When Snadingzhu was 13 years old, he traveled to Kunming, sold coolies on road construction sites and worked as a worker in a wood processing factory. Sna Dingzhu, who has been wandering in the "rivers and lakes" for more than 20 years, has realized his childhood dream of opening to traffic after establishing Balagzong Eco-tourism Development Co., Ltd. With his hard work, his long-cherished wish of getting electricity, talking on the phone, and talking on the Internet was realized. Minivans, washing machines, televisions, computers and mobile phones all entered the homes of Barra villagers.
"As a Communist Party member, it is not only my duty but also my duty to change the impoverished face of my hometown. Because my roots are in Barra Village, it is the beautiful landscape of my hometown that nurtures me." Over the years, Sna Dingzhu, vice chairman and general manager of Balagzong Tourism Development Co., Ltd., has been using his own practical actions to help villagers bid farewell to the closed and poor life, so that the superior ecological environment and tourism resources of their hometown can be effectively protected and rationally developed, and a road of sustainable development in ethnic minority areas has been explored. For the hometown opened up a way to happiness "heaven road".
Snadingzhu, Tibetan Entrepreneur in Diqing Prefecture, Balagzon Tourism