Hello, welcome to the official website of Yunnan Shangri-La Balagezong Tourism Development Co., Ltd!



---
Balagzon, how are you? ---- The Mid-Autumn Festival Night in Sna Dingzhu is about Balagzon
---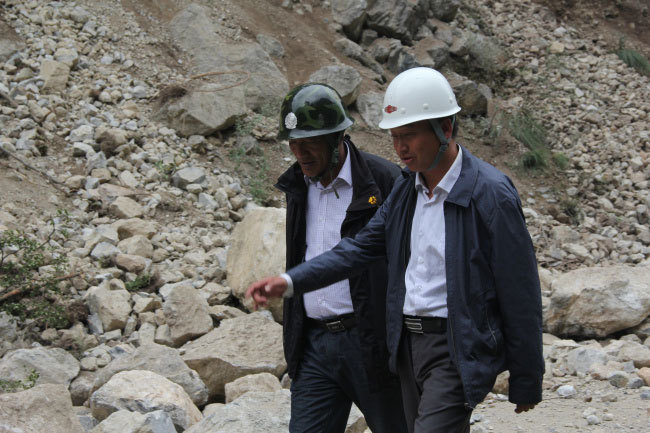 The children who came out of the mountain, 15 years of hard work, bumpy all the way, the earthquake hit, the dream collapsed overnight.
49 years ago, Snadin Zhu was born in Bala Village at the foot of Bala Gzon Mountain. Like all Bala villagers, Snadin Zhu grew up in the backward and closed Bala Village. When he was a child, his hard life forged Snadin Zhu's strong will like steel.
At the age of 9, Snadingzhu walked out of Balagzon with his father for the first time. The moment he saw the outside world, a small dream began to sprout in his heart. He is eager to go out of his hometown and see the mysterious outside world for him who grew up in Barra village. He is eager to change the backward and closed appearance of his hometown with his own hands.
At the age of 13, Sna Dingzhu left his hometown and began his career in the outside world. I don't know how many times I have fallen down in the road of doing business, and I don't know how many times I have stood up from failure.
In 1999, Slatingzhu set its sights on tourism development and started the Shangri-La Grand Canyon. Pre-preparation for eco-tourism development in Balagzon. After several times of investigation and research, to determine the tourism rich hometown of this road. With his resolute will and his bumpy experience over the years, Snadingzhu unswervingly used up his savings from many years of business and began the arduous journey of developing Shangri-La Grand Canyon Balagzong National Scenic spot.
On January 1, 2008, more than 30 kilometers of tourist roads and village roads in the scenic area were opened, and the construction of tourist plank roads and various infrastructure in the scenic area was also completed. At the same time, the village of Barra was electrified and telephoned. The lives of the villagers have changed dramatically.
On September 9, 2009, Shangri-La Grand Canyon Balagzong National Scenic Area officially opened for trial operation.
However, no one can escape fate, no one can escape disaster. The disaster came so suddenly and so quickly.
On August 28, 2013, a magnitude 5.1 earthquake occurred in Shangri-La. However, the Balagzong Scenic Area was located at the epicenter of the earthquake. The entrance road of the scenic area collapsed overnight, power was turned on, and all communications were interrupted. All employees of the scenic spot and more than 50 tourists were trapped in the scenic spot. Sna Dingzhu rushed to the scene as soon as possible. Looking at the unrecognizable scenic spot, Sna Dingzhu did not have time to think more and joined the government rescue team in the earthquake rescue work. Finally, at 19: 00 p.m. that day, a life passage was opened to rescue the trapped personnel. No one could have imagined that Balagzon was facing even greater disaster at this time.
At 08:04 on August 31, a strong earthquake occurred again in Shangri-La, with a magnitude of 5.9 on the Richter scale, and the road in the Balagzong scenic area was once again devastated. Power on, communication interrupted again. The earthquake was trapped as many as more than 400 people. On the eighth day of being trapped, all the personnel were successfully rescued. On the way to be rescued, looking at the destroyed homes, everyone felt very sad. Only Sna Dingzhu has been silent, watching the road he painstakingly built being smashed by a large area of landslides, even the roadbed can't be seen. Who can understand him at the moment ·
Every year during the Mid-Autumn Festival, Snadingzhu will go to the scenic spot to accompany his employees and guests. Peaceful scenic area is always full of laughter.
It is another January night, facing the riddled hometown after the disaster, and the scenic spot that has been persisted and developed for 14 years has been destroyed by the disaster. What kind of Mid-Autumn Festival will Snadin spend. Looking at the distant canyon mountains, Sna Ding Zhu quietly without saying a word. For a long time, from the bottom of my heart issued such touching feelings:
Sna Dingzhu Mid-Autumn Night Essay (I)
Mid-Autumn night, the whole body of the blood has stopped
Only the heart that is not dead is bleeding
Beautiful and holy Balagzon, are you bleeding too?
In the past today, you are so beautiful
A sudden shock like a nightmare, you become so vulnerable and incompetent
Today, you are lonely, but no one is accompanying you to spend the night of the Mid-Autumn Festival.
Although your short sleep today
But the cry of Chang'e will awaken you from your deep sleep!
Sna Dingzhu Mid-Autumn Night Essay (II)
The land where I was born and raised, Balagzon.
After a thousand shocks, you're covered in bruises.
But still so beautiful, desirable
Don't worry! I will sew up all the wounds for you
You believe me, my mountain, my mother!
We will rise in misfortune
Because my blood is still boiling for you
In my blood is the fragrance of your ancient soil
Not old hands are trembling for you!

A disaster made me understand what responsibility is, let me understand what is strong, let me understand a real Kangba man. When the earthquake hit, I don't know if we can go home safely, but because of him, the general manager of Sinadingzhu, we are no longer afraid. We still sleep peacefully at night when aftershocks continue. When I read these words, my eyes were wet. I don't know why, I was very sad. Only silently pray in my heart, pray that the disaster will never come again, pray for the safety of Sna Ding Zhu! Lucky! Pray for a better tomorrow for Balagzon!